Bambino
Nurseries are more than play and sleeping places for babies and toddlers; they are environments where kids playfully come into contact with each other and the world. They are also meeting places for young parents, a hub in the local social fabric.
This nursery is fitted into a densely built-up fabric in the historical centre of Molenbeek. Because of the limited surface of the parcel, the 6 living units are arranged in pairs with mobile walls and stacked on 3 floors.
From the entrance hall and the ciculation room, there are views through to the living areas and the various staff rooms (management, administration, kitchen). The entrance hall can function as a covered playground.
The structure and the façades of the building are conceived in such a way that the layout and the programme of the building can easily be altered, depending on the changing demographic needs.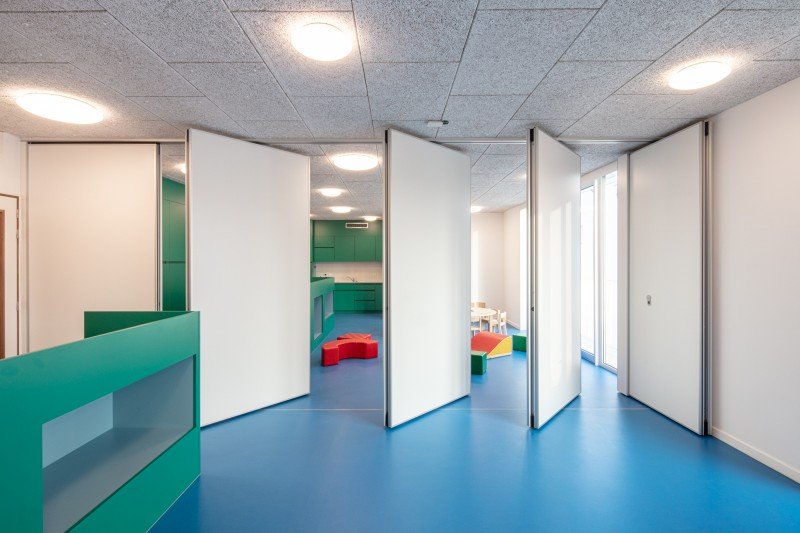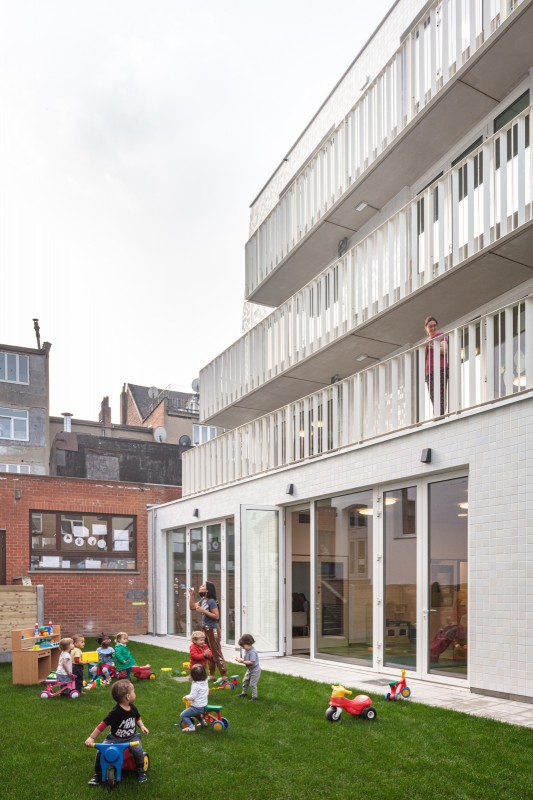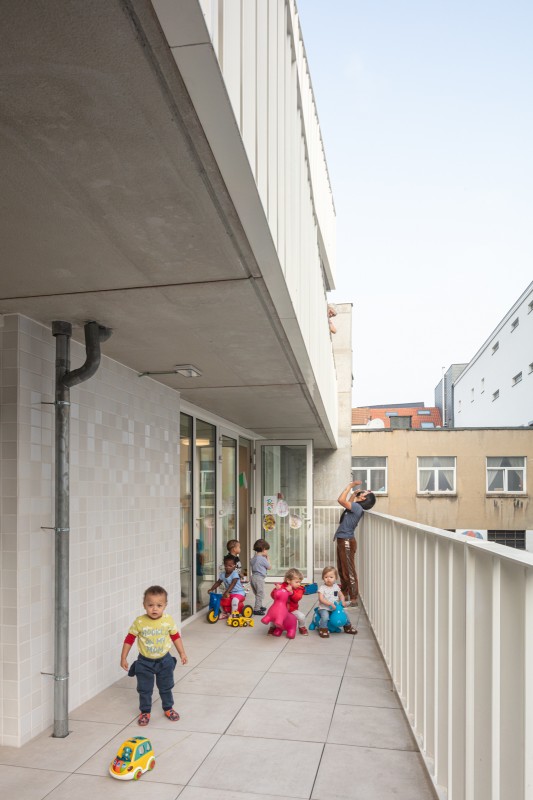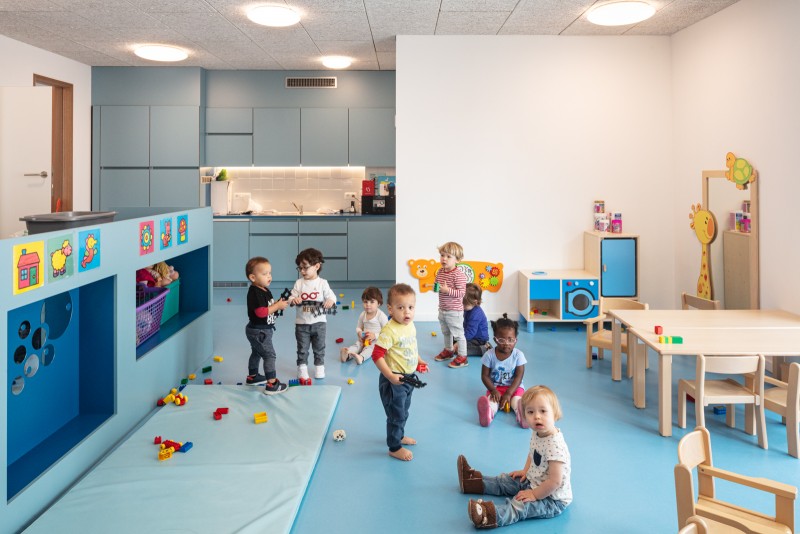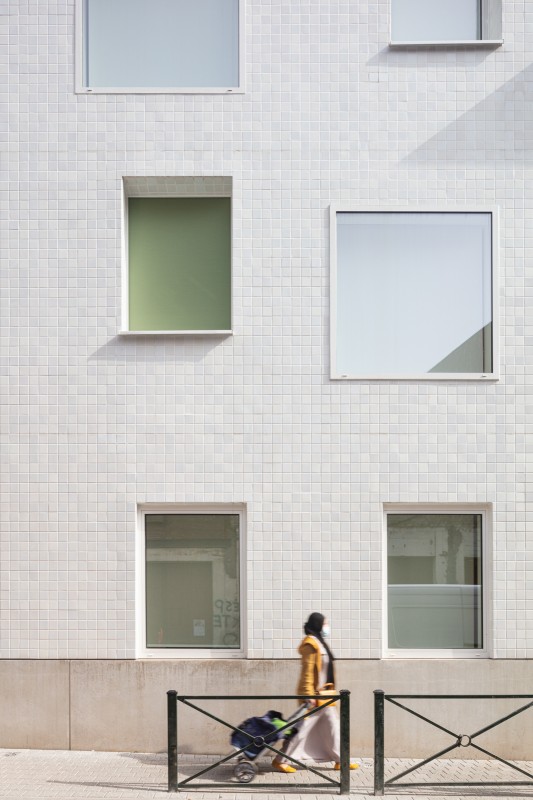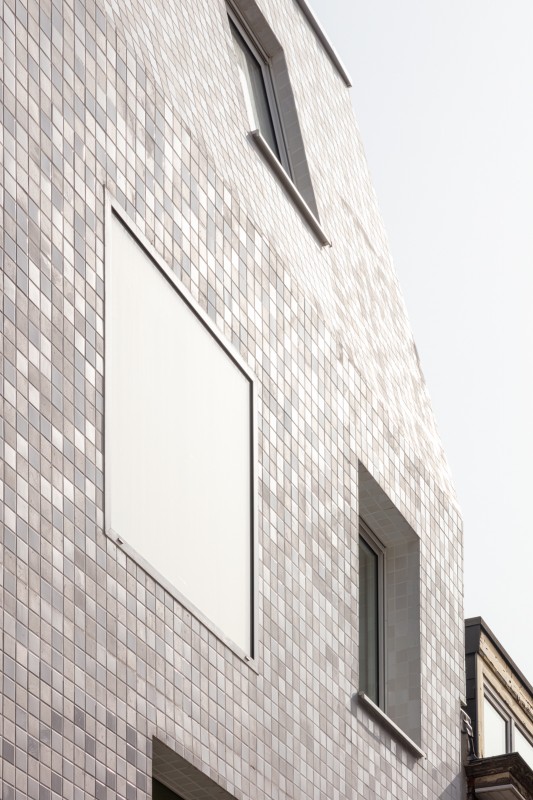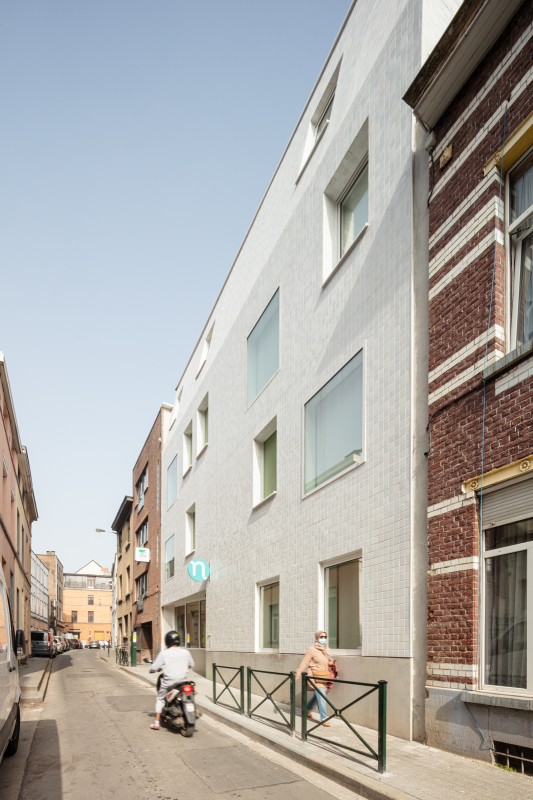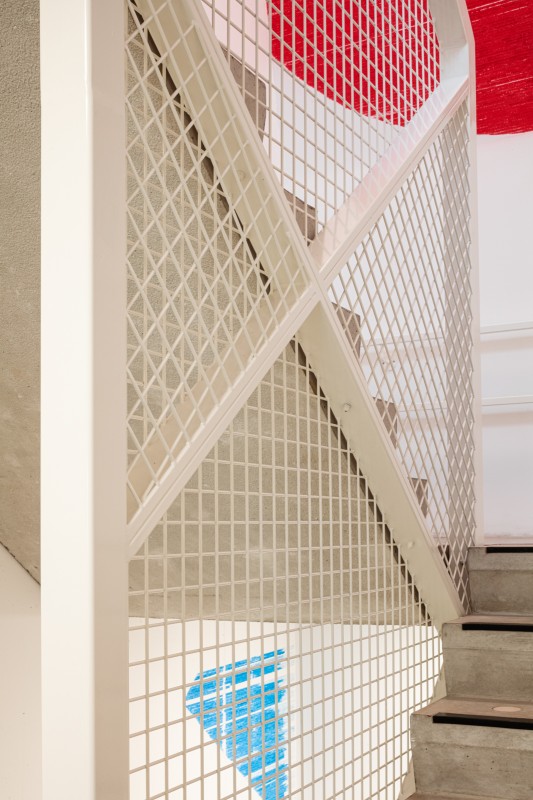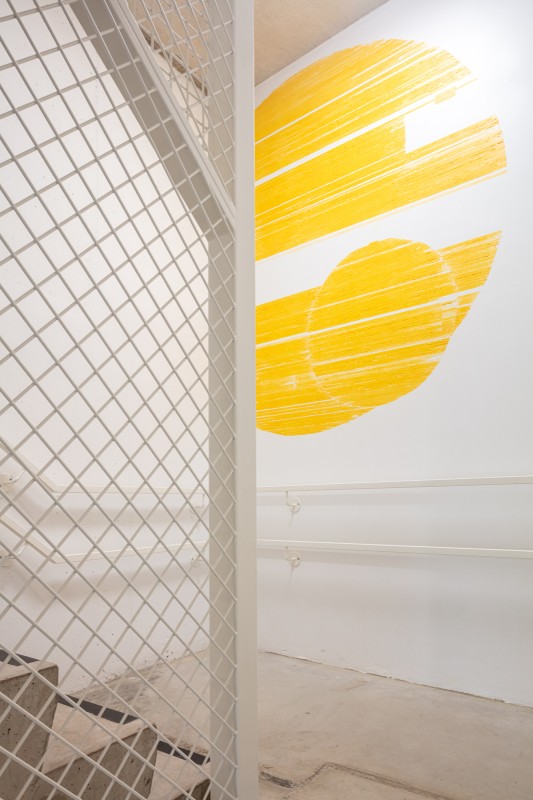 Location:
Parelstraat, 1080 Molenbeek
Project:
Daycare for 81 children
Year:
2014 - 2021
Phase:
finished
Client:
Vzw Kinderdagverblijf Bambino
in collaboration with.:
PT architecten, UTIL, Tecon, Bart Lodewijks (art project), Tim Van de Velde (photography)